News
Don't miss out! Get up to the minute updates of what Unseen Line Films and the Hope Restored project are currently doing.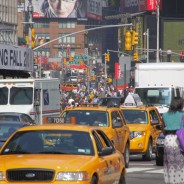 WOW! As part of the whirlwind trip through 22 cities in 28 days, New York City was unrelenting in matching our hectic pace.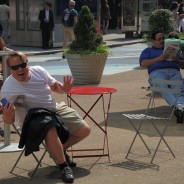 AHHH! Tim Peterson enjoys the afternoon sun and orchestral nature of Times Square in New York City. In between zipping around a 22 city tour, he needed to work on his tan. Never a dull moment!